Garage Door Lock Replacement
When it comes to ensuring the security of your home or commercial property, your garage door plays a significant role. A malfunctioning or compromised garage door lock can leave your property vulnerable to break-ins and theft. Therefore, you will need a thorough Garage Door Lock Replacement service like CJW Locksmiths
At CJW Locksmiths, we understand the importance of a secure garage door. This is exactly why we offer a comprehensive range of garage door lock replacement and repair services.
We proudly serve both residential and commercial properties across Bolton, Wigan, Warrington, and the surrounding areas. Our team of experienced locksmiths is ready to assist you with any garage door lock-related issue. Whether you need a simple lock replacement or a complete security upgrade, CJW Locksmiths is your trusted partner.
Commercial Workplaces
We understand the unique security needs of businesses. Our locksmiths are trained to handle commercial garage door lock installations, replacements, and repairs.
Industrial Facilities
For industrial properties, we offer robust garage door security solutions. To be more specific, these can withstand heavy usage and protect valuable assets.
Storage Units
Keep your storage unit safe and secure with our reliable garage door lock services. This is so you can ensure your belongings remain protected.
The Types of Properties We Attend
Apartment Complexes
Apartment managers and landlords can rely on us for garage door lock maintenance and replacements. This is in order to maintain your responsibility to keep tenants as safe as possible in your property.
Homes
Protecting your family and belongings starts with securing your garage. This is why we provide top-notch residential garage door lock replacement and repair services.
Garage Door Lock Replacement from CJW Locksmiths
Don't leave the security of your home or business to chance. So contact CJW Locksmiths today for expert garage door lock replacement, repair, and security services. Our team is dedicated to providing you with the highest level of security and peace of mind.
Our Garage Door Lock Services
Garage Door Lock Replacement
If your garage door lock is old, damaged, or no longer functioning as it should. Our team can replace it with a new and secure lock, in order to provide you with peace of mind.
Garage Door Lock Repair
When your garage door lock is experiencing issues but is still salvageable. Then our locksmiths can diagnose and repair the problem to restore its functionality.
Garage Door Security
Prioritise enhancing the security of your garage with our specialised security solutions. This includes smart locks and additional reinforcements.
Garage Door Locking Mechanism
Our locksmiths are trained in handling various locking mechanisms. So, we can repair or replace the mechanism to ensure smooth operation.
Garage Door Locking System
For advanced security, we provide locking system installations that offer additional layers of protection for your garage.
Garage Door Lock Installation
Are you looking to install a new lock on your garage door? If so our professionals will do so efficiently and securely.
Garage Door Lock Maintenance
Regular maintenance is essential to keep your garage door lock in optimal condition. Our maintenance services ensure your lock operates smoothly.
Garage Door Lock Types
We are certainly well-versed in all types of garage door locks. For instance, this includes manual, automatic, and smart locks.
Garage Door Lock Brands
We work with top garage door lock brands, thus ensuring that you receive the best quality products and services.
DIY Garage Door Lock Replacement
For those who prefer a hands-on approach, we can provide guidance and supplies for DIY garage door lock replacement projects.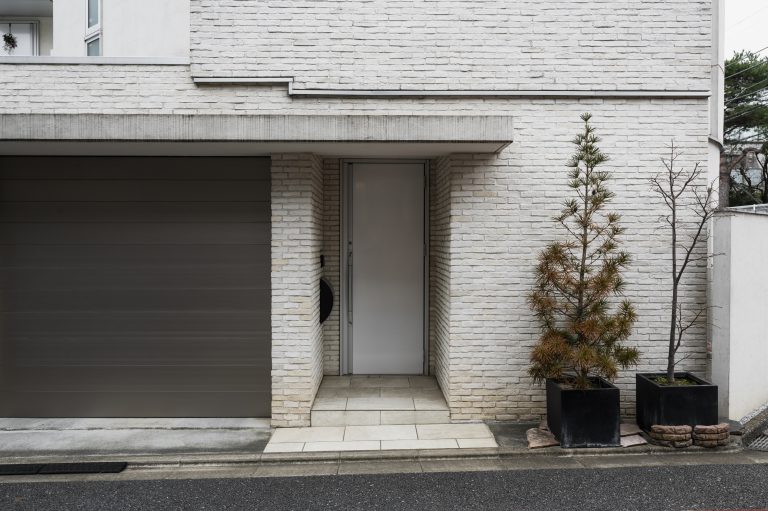 Garage Door Hardware Replacement
We also offer hardware replacement services for all components related to your garage door lock. Specifically, this looks to ensure everything functions seamlessly.
Garage Door Handle Replacement
Is your garage door handle worn out or damaged? We can replace it with a durable and stylish handle that matches your aesthetic preferences.
Garage Door Deadbolt Replacement
Deadbolts are certainly an essential part of garage door security. So, we can replace or upgrade your deadbolt to enhance your property's protection.
Garage Door Latch Replacement
On the whole, faulty latches can compromise the security of your garage. Our experts can definitely replace latches to ensure your door locks securely.
Garage Door Lock Cylinder Replacement
The lock cylinder is a critical component. As a result, we offer cylinder replacement services to improve the overall performance of your garage door lock.
Keyless Garage Door Lock
Upgrade your garage door security with keyless entry systems that offer convenience and peace of mind.
Remote-Controlled Garage Door Lock
Take control of your garage door from a distance with our remote-controlled lock installations.
Garage Door Opener Security
Secure your garage door opener to prevent unauthorised access to your property.
Professional Garage Door Lock Replacement
If you prefer to leave it to the experts, our professional locksmiths can so. Specifically, we will handle your lock replacement job with precision and expertise.
Garage Door Opener Security
Secure your garage door opener to prevent unauthorised access to your property.
Trust our fully licensed, bonded, and insured locksmith for reliable and secure solutions to meet your needs.

24/7 Locksmith Service
Your 24/7 locksmith service for prompt and reliable solutions. Call us anytime for expert assistance.
No Call Out Charges
No call-out charges! We provide exceptional locksmith services with no additional fees. Trust us for reliable solutions at transparent prices.
Free Security Checks
Safeguard your home or business with our free security checks. Let us assess your premises for enhanced protection and peace of mind.

CRB/DBS Checked
Trust our CRB/DBS checked locksmith service for your security needs. We prioritise your safety with reliable and vetted professionals.
10 Years Experience
Benefit from our 10 years of locksmith experience. Count on our expertise and skill for reliable solutions tailored to your needs.

Fully Qualified
Our fully qualified locksmith, equipped with NCFE Level 3 certification, ensures professional and skilled services for all your lock and security requirements
Brilliant service. Came to us in an emergency call out within 10 mins and sorted the problem right there. Excellent and professional service - will definitely be looking here if the services are required again in the future.
Very friendly and professional service. Polite upon arrival, very informative about what the potential issues were with our doorand the different options that may be required to fix. Very open with pricing. Fixed promptly and the door is now working better than ever. Really impressed, would recommend to all friends and family.
Excellent!!! Recently repaired the lock on my front door. Was very polite and explained what was wrong with the lock and what had caused it. Highly recommended, cannot praise enough.
We Provide Garage Door Lock Replacements Covering the Bolton Area
Based in Westhoughton, Bolton we provide locksmith services in the Bolton area including Westhoughton, Horwich, Blackrod, Aspull, Lostock, Ladybridge, Heaton, Smithills, Astley Bridge, Sharples, Eagley, Egerton, Bromley Cross, Bradshaw, Harwood, Little Lever, Farnworth, Kearsley plus Manchester, Bury, Wigan, Chorley and Preston.
We are very proud to be serving our local area for over 10 years!